Flexibility
We teach to our student's capabilities; not to their age. If older students need KS3 catch-up before starting their GCSEs, then our teachers will guide them into their GCSEs gently. As students progress, they can move up from KS3 to GCSE or from foundation to higher courses. Likewise, if they are having real difficulty, we can move them into a lower level course. We run an academically dynamic provision that allows for movement based on students' needs, abilities, and best outcomes.
We teach our students when they are available and able to learn. Timetables are setup around standing medical and other appointments. Students with ME/CFS can access afternoon lessons and are offered several breaks within lessons. Group lessons will be timetabled around your students' availability.
Exam boards and curriculum
We teach to any exam board and have an extensive KS3, GCSE, and A-Level curriculum that goes well beyond core courses – Psychology, Computing, Business Studies, and Media Studies are among the most popular options.
It's useful for students to have a choice of subjects. If they can take something they are really interested in, then they are much more likely to engage with their core subjects.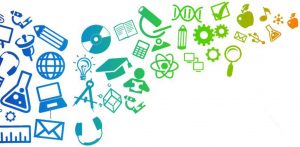 Reporting
Apricot's assessment is in-depth and revealing, not only by subject, but by topic/outcome in each subject. You can access Report Cards for attendance, academic progress, 21st c. skills, learning behaviours, and termly ILPs and teacher comments. Our reporting allows teachers, students, parents/carers, and clients to understand exactly where students are excelling and where they have weaknesses. This information informs teachers' lesson planning and students' revision priorities.
Our reporting is a serious diagnostic tool that delivers clear attendance and progress updates in each subject. For teacher planning, client insight, and student revision, our reports highlight all the assessment objectives requiring extra focus, as well as those where progress is good.
SEND — SEMH
We're here for the most challenged students – the frightened, the anxious, the wounded, and the hostile. They're our kids and we've got their backs.  Our specialist teachers are all experienced and trained in SEND and Understanding Children and Young People's Mental Health.
Whole Child
We do more for the whole child. Beyond academics, we are proactive in raising resilience, confidence, and self-awareness – especially around learning behaviours. These include completing tasks, listening to and following instructions, concentration, seeking help, communicating effectively and politely, and completing homework. We also help our students understand the myriad of attributes they should be celebrating about themselves.