We listen to our students
Our teachers continually listen to their students and are constantly adjusting their lesson content and pacing to meet student needs. Student age or year group doesn't have to dictate lesson content and approach. Our students' capabilities, interests, levels of engagement, and potential, all contribute to the tailoring of their lessons. This approach has afforded our students rapid and continual growth in their learning. Students also have a voice at Apricot. Each department has created their own Student Satisfaction surveys, which are given termly, and the results are reviewed by department heads and the SLT to assess our implementation of learning.
We give our students second chances – and more
Apricot has a Fresh Start policy. No matter how a student behaves in the moment or on the day, they know that each moment is new and each day starts afresh. Of course there are restorative conversations, when needed, but our students never have to feel as though they have sabotaged themselves or their relationships with their teachers.  The impact this has had on their continuing commitment to engage with learning has been invaluable.
We help our students take responsibility
Online lessons allow students to take control of their participation level. This autonomy helps them take ownership of their learning. They also know that we assess their learning behaviours, which helps them keep focus on their own responsibilities in the learning process.
We also engage with various levels of curriculum co-construction. This allows students a greater understanding of 'what,' 'when,' and 'how,' parts of the curriculum are taught. Taking part in that process helps learners not only understand their responsibility in the learning process, but further motivates them to engage positively. Altogether, students have a better chance of accomplishing the objectives they have helped to set. Student autonomy can be encouraged by planning a unit as usual, but leaving a few areas open for discussion with them. We may start by negotiating just a few assignments – takeaway homeworks are great for this, as they allow for student choice and give teachers valuable insights about how students differentiate for themselves. We also offer opportunities for open-ended, collaborative problem-solving and decision-making that relate to course content, allowing students to consider opposing ideas, think outside the box, make joint decisions with their teacher, and defend the choices they help make.
---
Online learning might be just right for your students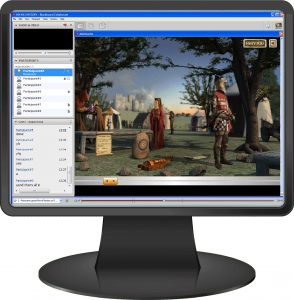 Interactive and immersive learning games inspire students to engage with learning – used in lessons and available on the learning platform.
Online learning affords a degree of control to students with difficulty in facing direct learning or those who have classroom anxieties.
The degree of anonymity offered by the online classroom provides comfort and confidence for those suffering education related anxieties.
Aspirations are often raised by a completely new start – with new teachers and the potential for collaboration with new peers.
We've got street cred – technology is intrinsic to youth culture. Children are naturally motivated to engage with the online world and respond positively to the enhanced learning experience offered by our lessons.
Online classrooms are compelling learning environments – removing the distractions of a physical classroom and replacing them with interactive resources increases attention span and focus on educational tasks.
Consistent use of the internet/PC for learning fully familiarises students with the ICT skills needed to enable them to find work in our technology-driven world.
Our web-based provision can be accessed from anywhere there is a computer with a broadband connection and is ideal for refusers and those with social issues, travel issues, or the requirement of a flexible timetable.
School comes to the student wherever they may be – offering flexibility and overcoming logistical issues and related costs.
Greater parental engagement. Parental involvement in education is enabled through our learning platform. Parents and carers can track attendance, progress, and homework assignments to support their child's journey.