Exam boards and curriculum
Interventions
For information on interventions for your key marginal students and those with gaps in education, click the button below.
Exam Boards
We teach to any exam board and have an extensive KS2, KS3, GCSE, and A-Level curriculum that goes well beyond core courses – Psychology, Computing, and Business Studies are among the most popular options. Also available are Functional Skills English, Maths, ICT and Entry Level Certificates in English, Maths, and Science.
Curriculum
Apricot has developed a variety of targeted programmes to meet the needs of learners at all levels and to enhance both the number of subjects and the number of hours your students can be provided with education. We offer a flexible provision designed to suit a range of requirements from small Groups to 1:1.
Choice of Subjects (most academic subjects covered at KS2-KS5)
Recorded Lessons (for Safeguarding, Catch-Up, Revision, and QA)
Interactive Activities (award-winning rich-media applications used within lessons and beyond)
Small Class Sizes (up to 10 maximum)
Termly Bookable (allows for flexibility and ease of payment)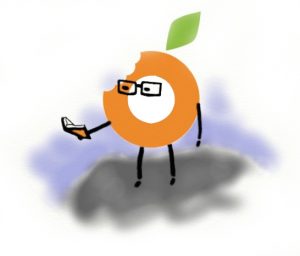 We teach to our student's capabilities; not to their age. If older students need KS3 catch-up before starting their GCSEs, then our teachers will guide them into their GCSEs gently. As students progress, they can move up from KS3 to GCSE or from foundation to higher courses. Likewise, if they are having real difficulty, we can move them into a lower level course. We run an academically dynamic provision that allows for vertical movement based on students' needs, abilities, and best outcomes.
Apricot delivers all the academic content of any exam specification, but is not a registered exam centre. Our students typically take their exams at their registered school or even in their homes/other safe environment.
In the programmes below, please contact us if there is a course your students need that is not on our current course lists. We are continually writing courses and welcome your input.
---
Post 16
Programmes include A Levels, as well as accommodating students continuing their studies of English and Maths at GCSE level. We ensure highly focused teaching input to cover course content in depth. Subjects include:
Maths
Business Studies
Biology
Chemistry
Physics
Computer Science
Economics
English Language
English Literature
English Literature and Language
Geography
History
Media Studies
Psychology
Sociology
GCSE
Programmes offer an array of subjects and levels. Whether a student intends to continue on to further education, gain an apprenticeship, or move into the world of work, Apricot can prepare them. Subjects include:
Business Studies
Child Development
Citizenship
Computer Science
Economics
English
Geography
Geology
History
Maths (Foundation & Higher)
Media Studies
PE Theory
Psychology
Religious Studies
Science (Foundation & Higher)
Sociology
KS3
Programmes ensure robust academic input, embedding a focus on English and Maths skills in each course. For many students this approach, and the close tracking, nurturing, and skills training, facilitates reintegration to mainstream school. Subjects include:
Computing
English
Geography
History
Maths
Religious Studies
Science
KS2
Programmes concentrate on building student success and confidence by embedding English and Maths into each lesson. Beyond the core subjects, Apricot's primary teachers also deliver Computing, giving these young students their best chance to reintegrate successfully into mainstream school. Subjects include:
English
Geography
History
Maths
Religious Studies
Science
Functional Skills
Programmes focus on the essential skills that young people need to participate in everyday life, learning, and work. They are taught as stand-alone qualifications at all levels. Subjects include:
Entry Level Certificate
ELCs at all levels are offered to students who are not anticipated to achieve GCSEs. KS3 students can also gain a certificate as a means of preparing to enter a GCSE course, as we often fulfill the ELC criteria while teaching KS3 courses. Subjects include: