Safeguarding and child protection
Safeguarding and promoting the welfare of children is everyone's responsibility. Everyone who comes into contact with children and their families and carers has a role to play in safeguarding children. School staff are particularly important as they are in a position to identify concerns early and provide help for children to prevent concerns from escalating. All school and college staff have a responsibility to provide a safe environment in which children can learn. (Keeping Children Safe in Education, DfE, 2019)​
---
---
Safer Recruitment
The safe employment of staff is the first step to safeguarding and promoting the welfare of children in education.  Apricot Online Ltd is committed to safeguarding and promoting the welfare of children and young people and expects all staff and volunteers to share this commitment. It is recognised that this can only be achieved through sound procedures, good inter-agency cooperation and the employment and retention of competent, motivated staff suited to the roles they undertake.
All teachers are recruited in accordance with safer employment procedures. Apricot Online maintains a Single Central Record, including DBS checks, reference checks, identity checks, and right to work evidence. All advertisements posted make reference to these checks in an effort to subvert inappropriate applications.
All employees of Apricot have QTS, enhanced DBS, and are checked against Prohibition of Teaching with Employer Access. We do not use volunteers or any other workers than our own employees. We maintain a Single Central Record. All teachers are experienced in addressing complex needs, challenging behaviours, and compensating for gaps in education due to non-attendance at mainstream.
Keeping Children Safe in Education (DfE, 2019) identifies schools and colleges as being an important part of the wider safeguarding system for children, their staff being in a position to identify concerns early, provide help for children, and prevent concerns from escalating. Safeguarding pages on our secure learning platform are updated routinely to support the work of Apricot, to keep our staff updated on key issues and requirements, and to support with training needs to ensure they are equipped to meet the demands of this challenging work and engage effectively with all stakeholders.
Safeguarding legislation and government guidance defines safeguarding as:
Protecting children from maltreatment
Preventing impairment of children's health or development
Ensuring that children are growing up in circumstances consistent with the provision of safe and effective care
Taking action to enable all children and young people to have the best outcome
Apricot's Child Protection Team
Mrs. Jodie Phillips – Designated Safeguarding Lead and Child Protection Officer
Ms Amy Smith – Designated Safeguarding Lead
CPD Training
All staff receive annual Child Protection and Safeguarding update training and are aware of the procedures for passing on concerns within school. If any members of the school or local community have concerns about the welfare of a child in their school, please pass them on to the School Child Protection Team.
On induction, our teachers receive safeguarding training with respect to our policies and procedures. Ongoing training consists of the following, as well as many refresher and update sessions:
Safeguarding Children
Child Sexual Exploitation
Honour-Based Crime and Forced Marriage
Prevent Channel Awareness
Anti-Bullying
Sexual Abuse
Online Safety
We also address Child Protection and Safeguarding at our annual Teacher Conference in September.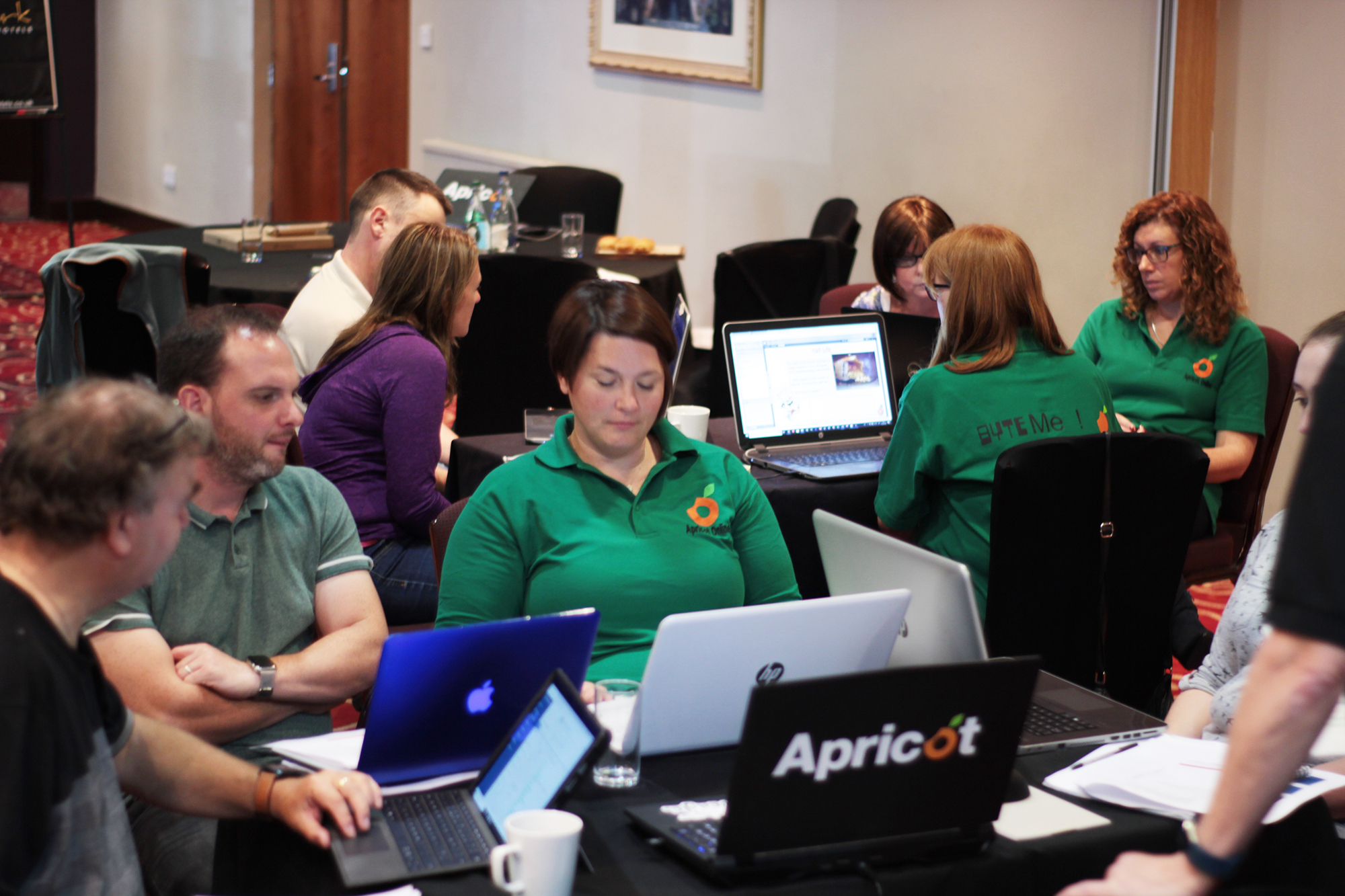 In lessons
For child protection within lessons, both webcams and private chat among students are disabled. Live attendance is available through our learning platform. If a 1:1 student is not in lessons within 10 minutes, teachers and management staff begin contacting parents/responsible adults to encourage them to attend. We log all reasons for non-attendance communicated to us by parents/responsible adult and Attendance Officers.
All lessons are recorded for safeguarding and child protection. Video is never used, so students can never appear on camera. All names are anonymised on recordings. All communication is through secure platform messaging and classroom audio, chat box, and whiteboard tools.
None of our classes are ever "in-filled" with students over the age of 18 years.
Data protection
We have an up-to-date Data Protection policy and are in full compliance with GDPR. Staff only have access to basic student data that is held on our secure learning platform. Department Heads have access to that same student data for students taught by their departmental staff. Basic student data means name, age, previous academic attainment, previous attendance, and any safeguarding information (including any issues they may have accessing education).