Teaching the whole child
We're here for the most challenged students – the frightened, the anxious, the wounded, and the hostile. They're our kids and we've got their backs.  Our specialist teachers are all experienced and trained in SEND and Understanding Children and Young People's Mental Health. Our care and committment to our students allows them to take the leap of faith required for trusting relationships. Everything we do stems from this starting point.
We do more for the whole child. Beyond academics, we are proactive in raising resilience, confidence, and self-awareness – especially around learning behaviours, which include completing tasks, listening to and following instructions, concentration, seeking help, communicating effectively and politely, and completing homework. We also help our students understand the myriad of attributes they should be celebrating about themselves. All 21st c. skills and learning behaviours are contained within our student reports.
Student work is always aligned with course-specific assessment objectives (AOs) and each of these AOs are also included in our reporting. This gives teachers, parents, and students a crystal clear picture of where they have strengths and where they have weaknesses in each subject.
Flexibility
We teach to our student's capabilities; not to their age. If older students need KS3 catch-up before starting their GCSEs, then our teachers will guide them into their GCSEs gently. As students progress, they can move up from KS3 to GCSE or from foundation to higher courses. Likewise, if they are having real difficulty, we can move them into a lower level course. We run an academically dynamic provision that allows for movement based on students' needs, abilities, and best outcomes.
We teach our students when they are available and able to learn. Timetables are setup around standing medical and other appointments. Students with ME/CFS can access afternoon lessons and are offered several breaks within lessons. Group lessons will be timetabled around your students' availability.
Interactive teaching
Once students are in their online classrooms, we engage them – and keep them engaged. Rather than talking at our students, we get our students actively clicking and drawing and writing and so much more. We create our own learning games and simulations. They just love it. It's fun and interactive. And, with our immediate feedback on their work, students progress as an astounding pace. Now, how do our teachers handle student's questions? Take a look at the video to see.
KS2-4 PLUS A-Levels
So many students find it difficult to find A Level tutors, especially in the three sciences. At Apricot, our Sixth Form has you covered:
Maths – Biology – Chemistry – Physics – Computer Science – Economics – English Language – English Literature – English Literature and Language – History – Media Studies – Psychology – Sociology
Dave explains how we handle student questions
Proven Success
Whether your child needs to move up a grade, improve attendance, overcome learning barriers, or simply keep up with their school, Apricot has a strategy for securing success. Many students will make at least one grade level of progress in just a few weeks or months (depending on how often they have lessons). All of our GCSE students pass their exams and the vast majority achieve a Grade 5 or above.
Quality Assured
Apricot undergoes regular quality assurance audits by a variety of LAs and councils. We have been awarded Approved Provider status on frameworks across the country. Every aspect of our online school is analysed, including safeguarding – teaching – impact for students – financial viability – insurance, etc.  We have been vetted by the best and proved the quality of our provision.
Safeguarding and child protection
At Apricot, your children are safe. We start with safer recruitment and employment practices, requiring enhanced DBS clearance of all staff and teachers. Both Directors of Apricot are DSLs (Designated Safeguarding Leads). And you have access to HQ any time you have a concern.
All personal details are protected through GDPR compliance. Our learning platform is encrypted for security. And our online classroom can only be accessed through the secure platform, with an additional layer of human authentication before students can enter their lessons.
Once inside the classroom, we have disallowed all webcams so your child's image will never be seen or recorded. All lessons are recorded, annonymising participants. And we don't use breakout rooms because no camera in any classroom software can follow all the participants into each breakout room.
Exam boards and curriculum
We teach to any exam board and have an extensive KS3, GCSE, and A-Level curriculum that goes well beyond core courses – Psychology, Computing, Business Studies, and Media Studies are among the most popular options.
It's useful for students to have a choice of subjects. If they can take something they are really interested in, then they are much more likely to engage with their core subjects.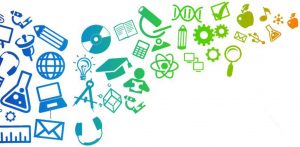 Reporting
Apricot's assessment is in-depth and revealing, not only by subject, but by topic/outcome in each subject. You can access Report Cards for attendance, academic progress, 21st c. skills, learning behaviours, and termly ILPs and teacher comments. Our reporting allows teachers, students, parents/carers, and clients to understand exactly where students are excelling and where they have weaknesses. This information informs teachers' lesson planning and students' revision priorities.
Our reporting is a serious diagnostic tool that delivers clear attendance and progress updates in each subject. For teacher planning, client insight, and student revision, our reports highlight all the assessment objectives requiring extra focus, as well as those where progress is good.
Click and go activities
Interactive platform
Our learning platform is not a dead repository of documents. It is quite interactive. Subject pages contains lesson content slides, videos, polls, interactive activities, links to more interactives, and on and on. We actually purchase a dozen subscriptions for our teachers and students to use that are all free to you.
Keep clicking and keep engaged – keep engaged and keep learning.
All subscriptions are free – all activities are fun
Doddle (all subjects) – eChalk – Mindomo – Storyboard That – Quizlets – MyMaths – Mangahigh Maths – Gizmos Maths – Gizmos Science – Science Bits – Educake Science – Focus Science – Active History – Teach-ICT/Computing
Latest News
No matter how prepared you think you are for the new DfE inspection framework for online education providers, think again! For better and for worse,…
With education being disrupted across the country, Apricot Learning Online supports students with special education needs to receive high quality education experiences in ways that…
Apricot is a unique school.  It is filled with passion, eagerness, and devotion. We sat down with our teachers to talk about what makes…